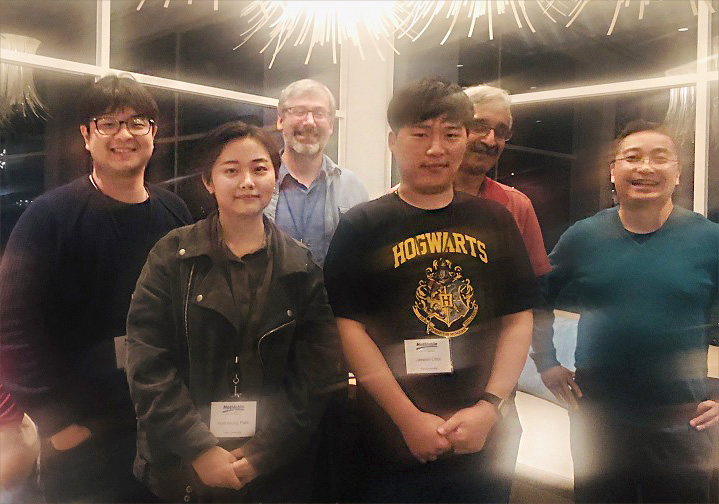 A research team including Professor Jeong Gil Ko (Department of Software), Jae Won Choi (master's and doctoral integrated course, Department of Computer Engineering), and Hyun Jeong Park (Department of Software) from Ajou University won the Best Demo Paper Award at HotMobile 2019.

The Ajou people teamed up with Professor Jeong Yeup Paek from Chung-Ang University and Professor Rajesh Krishna Balan from Singapore Management University to participate in the international workshop held from February 27th to the 28th in Santa Cruz in the U.S.

At the event, the research team demonstrated its low-power technology for mobile augmented reality content with its paper entitled "A Low-power Graphics Library for Mobile AR Headset Application Development."

Jae Won Choi said, "I am honored to receive this award," adding, "I will continue research activities that combine graphics and mobile computing."

Papers on mobile computing technology are presented at HotMobile, which marked its 25th anniversary this year and is organized by ACM SIGMOBILE.